Exploration Insights - July 23, 2021
Joe Mazumdar, editor and analyst at Exploration Insights moved Radius Gold into his top picks.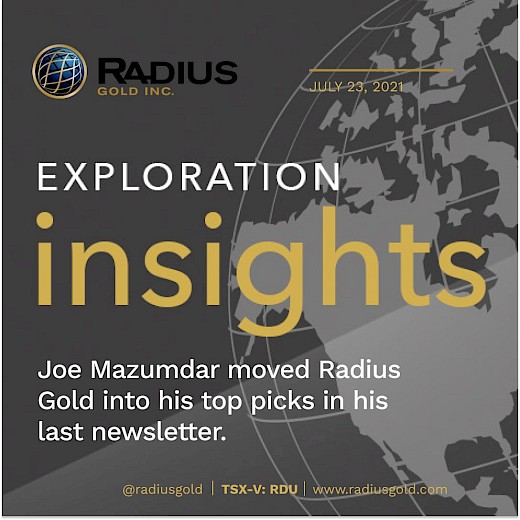 Exploration Insights - Aug 30, 2021
Brent Cook moderates a panel with Joe Mazumdar - Editor/Analyst of Exploration Insights - and Justin Tolman - Economic Geologist
of Sprott Global Resource. This panel of veteran mining experts with decades of experience discuss the critical things they look at
when making an investment decision and each of them picks one company that meets their criteria and explains why. Joe Mazumdar
picks Radius Gold Inc.